Reliable Way to Delete Data on Digital Camera Permanently
With digital camera, you can take photos or shoot videos. Normally, there are no too much space on digital camera. So you will move the photos/videos to the computer and remove the data from the digital camera. Then you can further use the camera for new photos/videos. Mostly, it's able to recover the deleted data on digital camera after removing simply. There will be no problem if you only keep the digital camera for own use.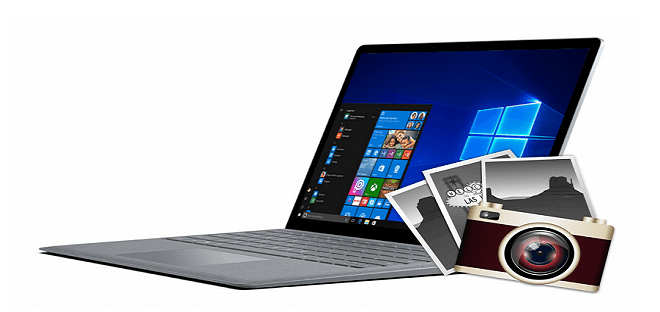 However, you may lend your digital camera to others or sell the old camera. In such cases, it's not enough to just delete the data from camera simply as some data recovery software can recover the deleted data. You need to wipe the data completely to make the digital camera ready to sell. How to permanently delete data on digital camera? We suggest you use reliable data erasure tool to do the job.
Digital camera data eraser software download
As mentioned, sometimes a user may need to remove data completely on digital camera. How to permanently delete data on digital camera? First, please find a professional data wiper tool. The most recommended one is TS DataWiper. It provides a reliable way to wipe data completely to prevent any data recovery possibility. Please just download the software now to have a try first.
The software use different professional and international erasure standards, including HMG Infosec Standard 5, Peter Gutmann's algorithm 2, U.S. Army AR380-19, DOD 5220.22-M ECE, Peter Gutmann's algorithm 35. So the software can help you wipe data in professional and reliable way. Also, the lost data will sure to be erased completely without any chance to be recovered.
What's more, the software is safe to use. It will only wipe the data without affecting the drive performance. After wiping data, you can still use the drive with same write/read speed. Also, it will not affect the usage time of the drive. You can feel free to use the software to wipe data permanently.
How to permanently delete data on digital camera?
Before wiping the data, you need to connect the digital camera memory card to the computer with a card reader. Then run the data erasure tool to start the data wiping process. There are some options in the software to wipe data on digital camera permanently. We will share all the options to you one by one, please just read on and see the detail information.
Method 1. Erase files/folders on digital camera.
The first option can help you only remove and shred the files/folders on digital camera memory card. You can just add the files or folders to the list, then you can shred all the selected files/folder at a time.
Method 2. Erase entire memory card of digital camera.
You can also choose the entire memory card of digital camera to wipe. It will then just wipe all the space of memory card directly. All the existed and lost data on the memory card will be wiped permanently.
Method 3. Erase free space of digital camera.
If you just remove some private data on digital camera and want to erase the data completely, this option can help you. It will then only wipe the deleted data and no software can get back the data.
As an ideal data wiper tool, TS DataWiper can permanently delete and erase data on different types of storage media. Besides digital camera, it can also wipe data on external drive, USB flash drive, SSD, and other digital devices. Also, the software is fully compatible with Windows and Mac systems. So it's available to wipe data for different users. Just download it now to help you erase data and avoid data leakage.