How to Avoid Data Recovery by Recuva?
Recuva is very commonly used free data recovery software. It can recover deleted or lost data in many cases effectively. So if you sometimes want to delete some files permanently, you cannot just delete the files simply. Otherwise, the deleted file can be recovered easily by Recuva. How to prevent deleted files from being recovered by Recuva? You need to use a professional file shredder to delete the files in such a case.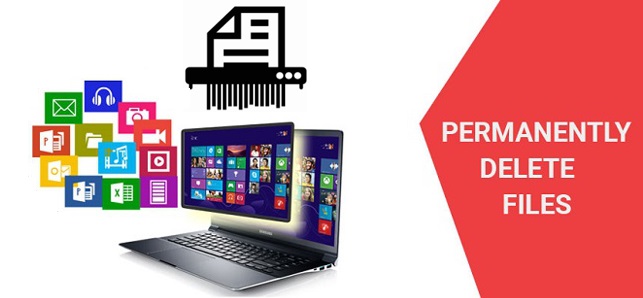 Best file shredder to deleted files and prevent data recovery
If you simply delete some files on your computer, the deleted files will be just marked as deleted and then you cannot access the files directly from file system. In other words, you cannot view the files in Explorer but the files are still on the drive. So it's still able to recover the deleted files by some data recovery software, such as the freeware Recuva.
If you want to delete some sensitive files, then you cannot just delete the files simply. Otherwise the files will be recovered by Recuva and cause data leakage. To prevent deleted file from being recovered by Recuva or any other software, you need professional and effective data erasure software to help you.
TS DataWiper is the software we suggested for users to deleted and shred files and avoid any data recovery. You can download the software to have a free trial first. Here is the download for users.
Why could the software delete and shred file permanently? With the advanced data erasure methods and algorithms, the software is able to wipe the files completely. Then even with the best freeware Recuva, you cannot recover the files shred and wiped by this data erasure software.
Methods to shred files permanently by the software
As mentioned above, the software is able to shred files and prevent deleted files from being recovered by Recuva. Actually, it can shred files or data from your drive in different modes. In any mode, the software is able to wipe your files permanently and no any data recovery software can help you recover the wiped files. Here we will show you the 3 modes for you to delete and wipe files completely with the software.
Mode 1. Deleted and shred files/folders.
In this mode, you can choose some individual files or folders to shred. First, please select all the files/folders on your drive, then click Erase Now button to shred all the selected files at once.
Mode 2. Erase hard drive to wipe all files.
Also, there is another way to shred all the files on a drive. Just choose this mode and select the drive you want to wipe. Then it will simply erase all the files on the drive and avoid data recovery.
Mode 3. Wipe free space to erase deleted/lost files.
At last, if you have deleted some files and want to prevent the deleted files from being recovered by Recuva, then you can still use this software. It can use this mode to wipe the free space of the drive. Then it will also wipe the deleted files.
You can use any of the modes to shred or wipe data from hard drive, SSD, memory card, USB flash drive or any other digital devices permanently. No matter which data recovery tool you use, there will be no chance to recover the data that wiped by TS DataWiper. Feel free to download the software to wipe your sensitive or confidential data.