Deleted and Shred Quicken Files Permanently on Mac
If you are hacked and suffered data leakage without a clue of what to do next, you will regret that the data was not wiped completely. Quicken files on Mac are very important for users that contain too much private information. Users don't want these files be found or used by others, then they will choose to delete the files after using them. The normal processes for users to remove Quicken files is to delete the files to Trash and then empty the Trash. If you think it's enough to delete files completely and avoid data breach, you are wrong.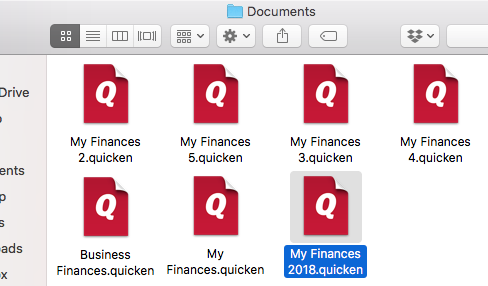 Actually, the deleted quicken files are easy to be recovered by other some methods. If you don't want to see that your data was leaked by some hacker, leaving you vulnerable, it's necessary to delete the files permanently and avoid any data recovery possibility. The good news is you can permanently delete Quicken files on Mac using professional data erasure software that we'll show you in this guide.
Guide to permanently delete Quicken files on Mac
To delete and shred your sensitive Quicken files permanently on Mac, you first need Mac data wiping software. TS DataWiper for Mac is the best one we suggested. You can download the trial version first here.
After launching the software, you can then try to permanently delete Quicken files on Mac with this software. Here are some methods provides by this tool to wipe Quicken files. We will show you the methods one by one for you as follows.
Method 1. Delete and shred specified Quicken files.
If there are some existed Quicken files that you want to remove permanently, please choose Erase Files. Then choose the specified Quicken files or the folders that contain the Quicken files. At last, please click the Erase Now button to delete and shred the selected files/folders. There will be no chance to get them back in any way.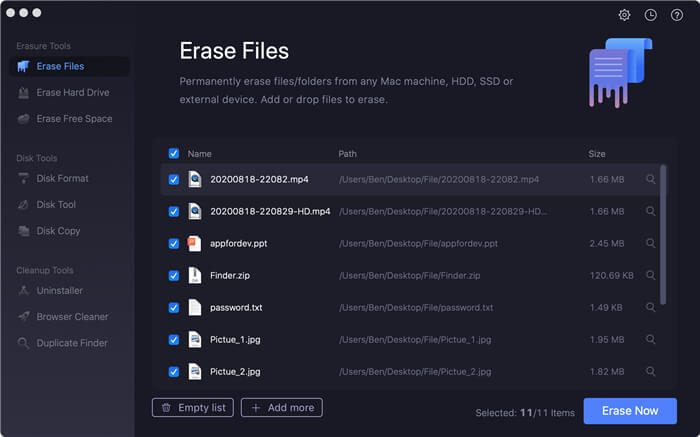 Method 2. Erase entire drive to wipe the Quicken files.
If there are too many Quicken files on a drive, it will take too much time to choose the files manually. To make it easier, you can choose to erase the drive directly. First, please move the other needed files to another drive. Then you can choose Erase Hard Drive and select the drive, click Erase Now to erase all the data, including Quicken files, on the drive.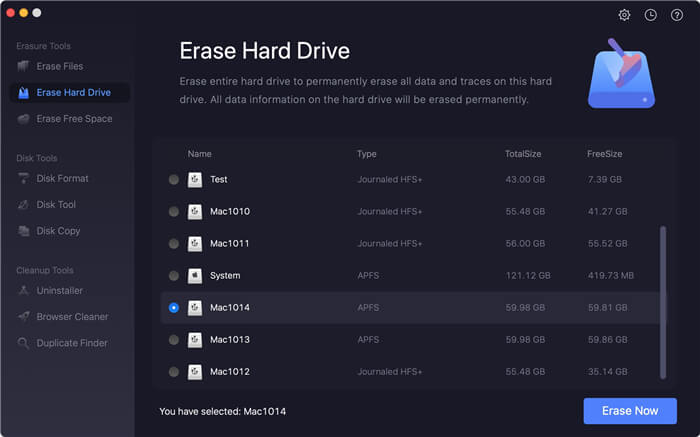 Method 3. Wipe deleted Quicken files on Mac.
If you have deleted the Quicken files and don't want them to be recovered by others, you can choose Erase Free Space option. Select the drive and click Erase Now to start. It will totally wipe the deleted data on the drive. Also, your deleted Quicken files will be erased, too.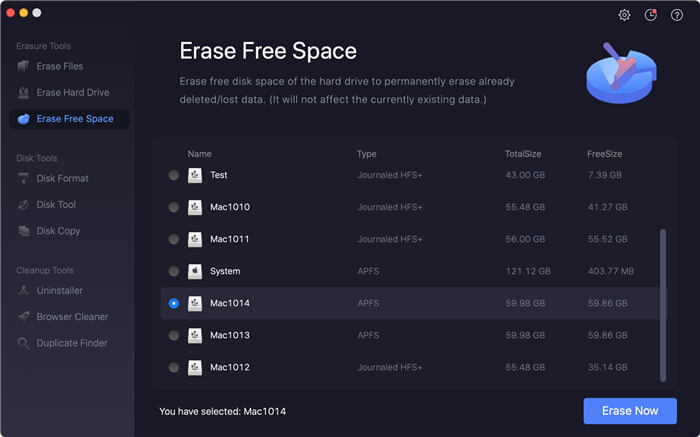 In any of the above 3 methods, you can permanently delete Quicken files on Mac. If you also want to wipe PDF files, Word documents, Photoshop images, or any other kinds of files on Mac, you can choose TS DataWiper for Mac to meet your needs. With the professional data wiping algorithms, the software is able to help you permanently shred and wipe files.