How to Shred Files Completely in OS X 10.11 EI Capitan?
Need to shred sensitive data in OS X 10.11 EI Capitan? We suggest you use the professional file shredder for OS X 10.11 Capitan. As the most easy-to-use and trusted data erasure tool, TS DataWiper for Mac is highly recommended for you. After shredding files in OS X 10.11 EI Capitan with this tool, no any Mac data recovery software can recover the shredded files in such a case. Then you don't need to worry about data breach.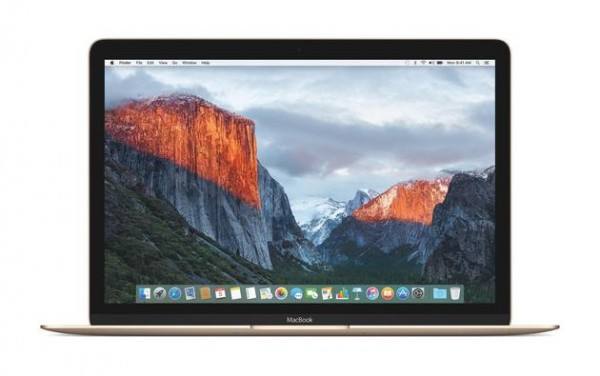 What could TS DataWiper for Mac do?
This tool is designed to wipe data completely from different devices. It can help users to wipe data on memory card, internal/external hard drive, SSD, USB flash drive, and any other digital storage devices in Mac OS X 10.11 Capitan. Actually, it can also work in other Mac systems, including macOS 10.15 Catalina, 10.14 Mojave, and more. You can download the software to have a trial on your own Mac computer first.
You can also use the software to erase different types of files in OS X 0.11 Capitan. No matter you want to destroy documents, photos, videos, financial files, archives, or any other data, the software is able to do the job for you. It's able to shred and destroy the files permanently to avoid any data recovery possibility.
The professional tool applies for the most common and professional data wiping algorithms, like HMG Infosec Standard 5, Peter Gutmann's algorithm 2, U.S. Army AR380-19, DOD 5220.22-M ECE, Peter Gutmann's algorithm 35. It can help you shred files and also wipe data from APFS, NTFS, FAT32, ExFAT, HFS/HFS+ volumes.
Moreover, it also provides some additional options for users to eject external drive, format or rename volumes on Mac. There is also report for the data erasure history. Also, you can change the settings to choose different data erasure algorithm to wipe your lost data in different level.
How to shred files in OS X 10.11 Capitan?
If you want to shred files permanently in Mac OS X 10.11 Capitan with this software, you can have different choices. TS DataWiper for Mac provides 3 modes to help you wipe data. Please check and choose a proper mode in different cases.
Mode 1. Shred specified files/folders in OS X 10.11 Capitan.
If you only want to shred individual files or folders in OS X 10.11 Capitan, you can choose the mode Erase Files. It can shred all the chosen files/folders completely at once.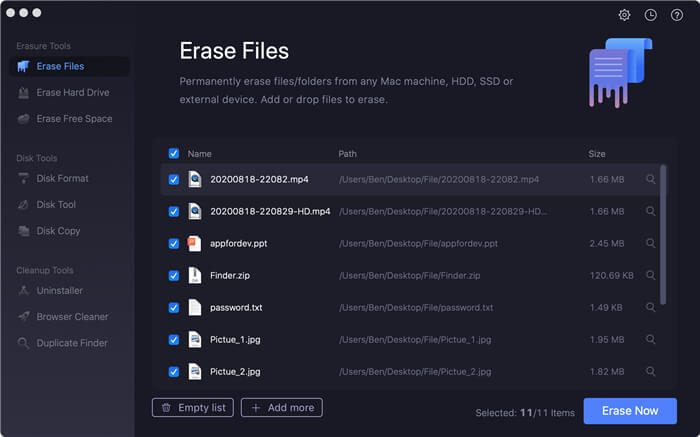 Mode 2. Destroy all files on a drive/device.
However, you may want to shred all files on a drive sometimes. You don't need to choose all the files manually to wipe. You can choose the mode Erase Hard Drive to wipe the drive/device directly. It can wipe all the data on the drive/device automatically.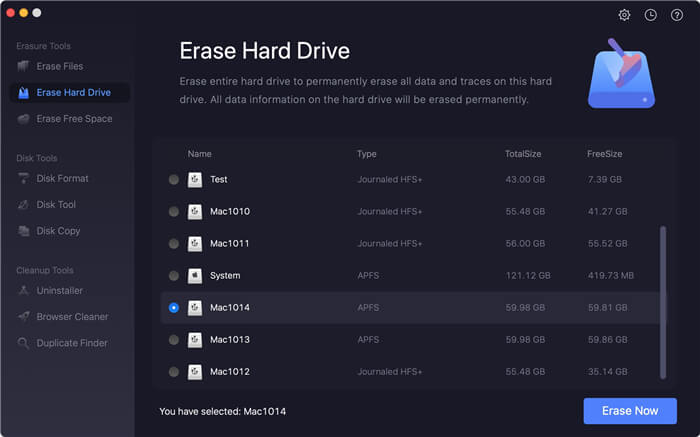 Mode 3. Wipe deleted data on a drive/device.
After removing some files and empty the trash bin in OS X 10.11 Capitan, the files are not wiped completely. There is still a chance to recover deleted data with any data recovery tool. You can choose Erase Free Space to wipe the lost data.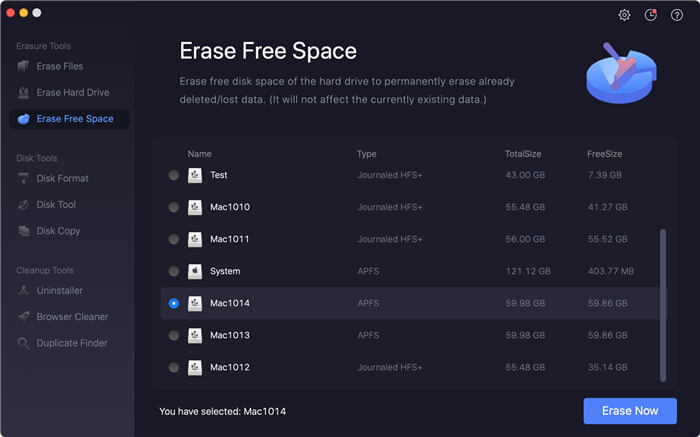 The software is able to wipe data completely and easily. As the wiped data will not be recoverable, you need to be careful when you decide to wipe data with the software TS DataWiper for Mac. Please ensure to back up or move the important and needed data first. Then you can feel free to download and use the software to wipe data.