Mac Data Recovery Solution for Crashed File System
File system is the structure and logical rules to manage files on storage devices. It controls how the data is stored, accessed and retrieved. For example, Mac users can read and write data on a drive based on the file system on Mac. There are many commonly used file systems on Mac, such as APFS, HFS/HFS+, FAT32, ExFat and so on.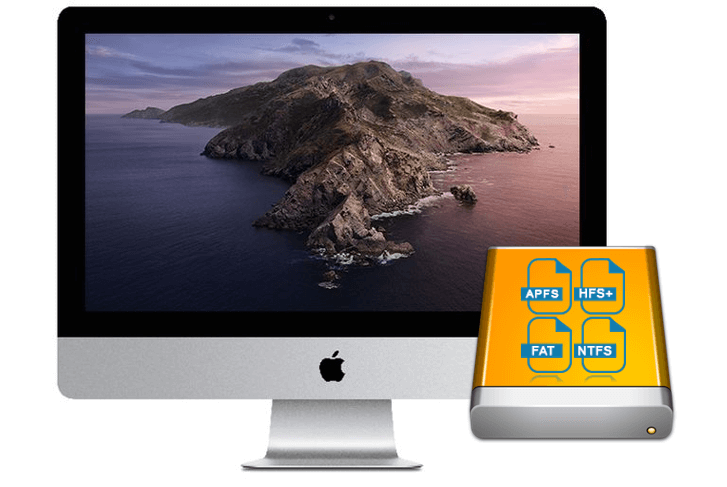 If would be easy for Mac users to manage the files with the file system. However, if file system crashes on hard drive, USB flash drive, SD card, or other storage devices, you will not able to read or write data on the drive/device directly on Mac. Therefore, you may lose the important project files, work/business documents, family photos, favorite videos/songs, vital emails and many other files on Mac. For the users who encounter such an issue, the most concerned thing would be how to recover lost data from crashed file system on Mac.
Is there a way to recover lost data from crashed file system on Mac?
File system is constructed with different parts with many logical rules as mentioned. Normally if the file system crash on Mac, only a part or some parts of the file system is damaged. So there is still a way to analyze the crashed file system to find some clues to retrieve the lost files on Mac. Even the file system is badly damaged, mostly the data area would still not be affected. With professional data recovery software, you can able to get back the lost data easily.
In a word, it's able to recover lost data from crashed file system on Mac. However, it would not be easy to do the job manually for most Mac users. You may need help from professionals or data recovery lab if you cannot find an easy way. However, now you can do it by yourself easily with a data recovery tool for Mac, for example TogetherShare Data Recovery for Mac.
You can just download the software now and it is fully compatible with the latest macOS 10.15 (Catalina) now.
With the software, you don't need to know too much about file system. You can just scan the file system crashed drive to get back the lost files directly. It can help you recover lost data from different file systems on Mac. It helps to recover lost data from APFS, HFS/HFS+, FAT32, ExFat and other file systems on Mac.
Any lost data on file system crashed drive could be recovered with the software on Mac. TogetherShare Mac data recovery software supports the data recovery for photos, videos, documents, music, emails and any other lost data on file system crashed drive on Mac.
Steps to perform file system crashed drive recovery for Mac
No matter the file system for hard drive, USB key, memory card or other devices is crashed, please remember not to do any further changes to the drive/device. Any further changes would cause further damage to the lost data and lead to data recovery failure. Just connect the drive/device to the Mac computer, run the Mac data recovery software to recover lost data from crashed file system on Mac as following steps.
Step 1. Select the drive.
You will see the file system crashed drive in the software once you running the software. Please select the drive and click the Scan button to continue.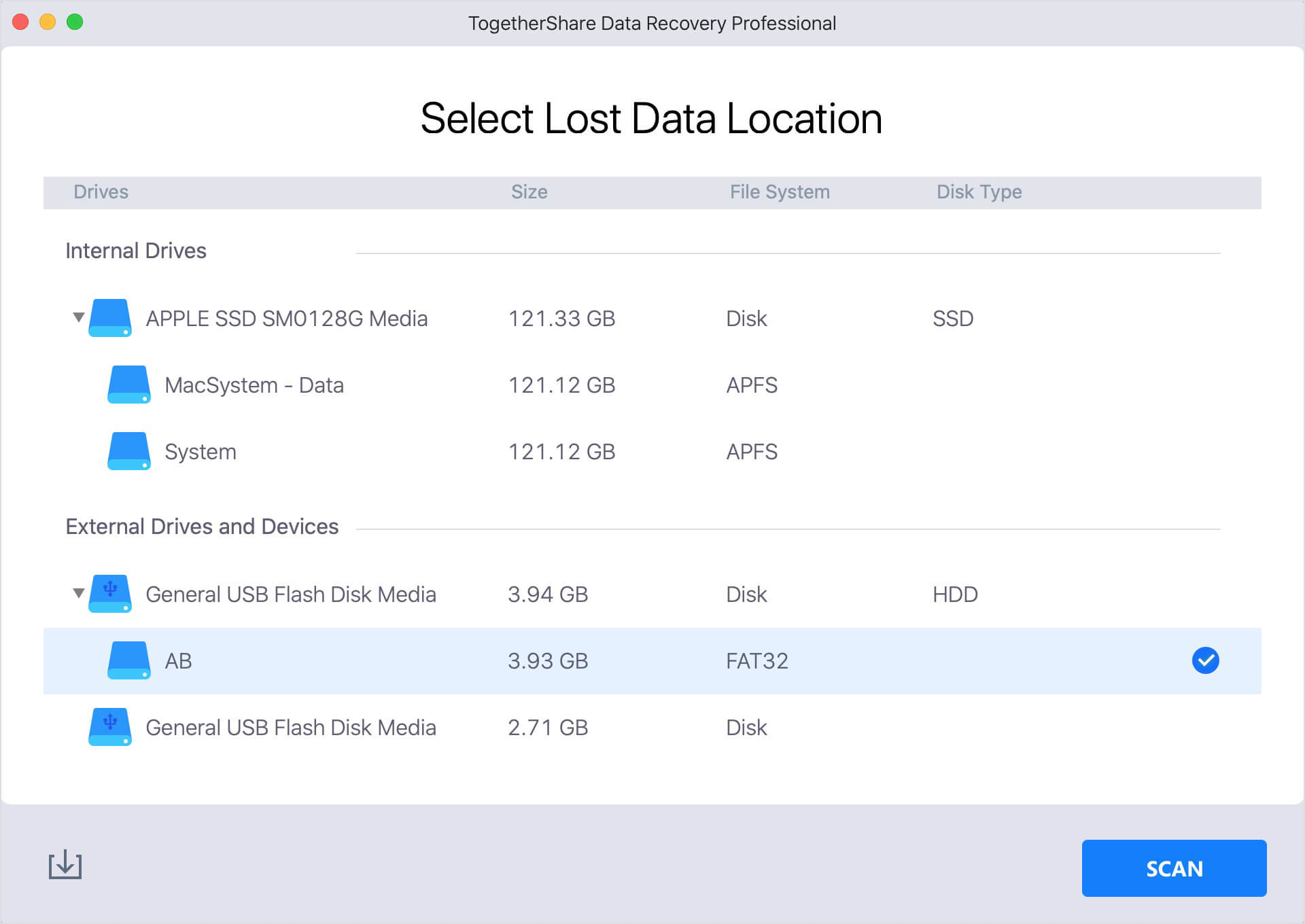 Step 2. Scan the drive.
File system crashed drive recovery software is able to analyze the drive and try to find the lost data. It will use different methods to scan the drive and find the lost data as more as possible.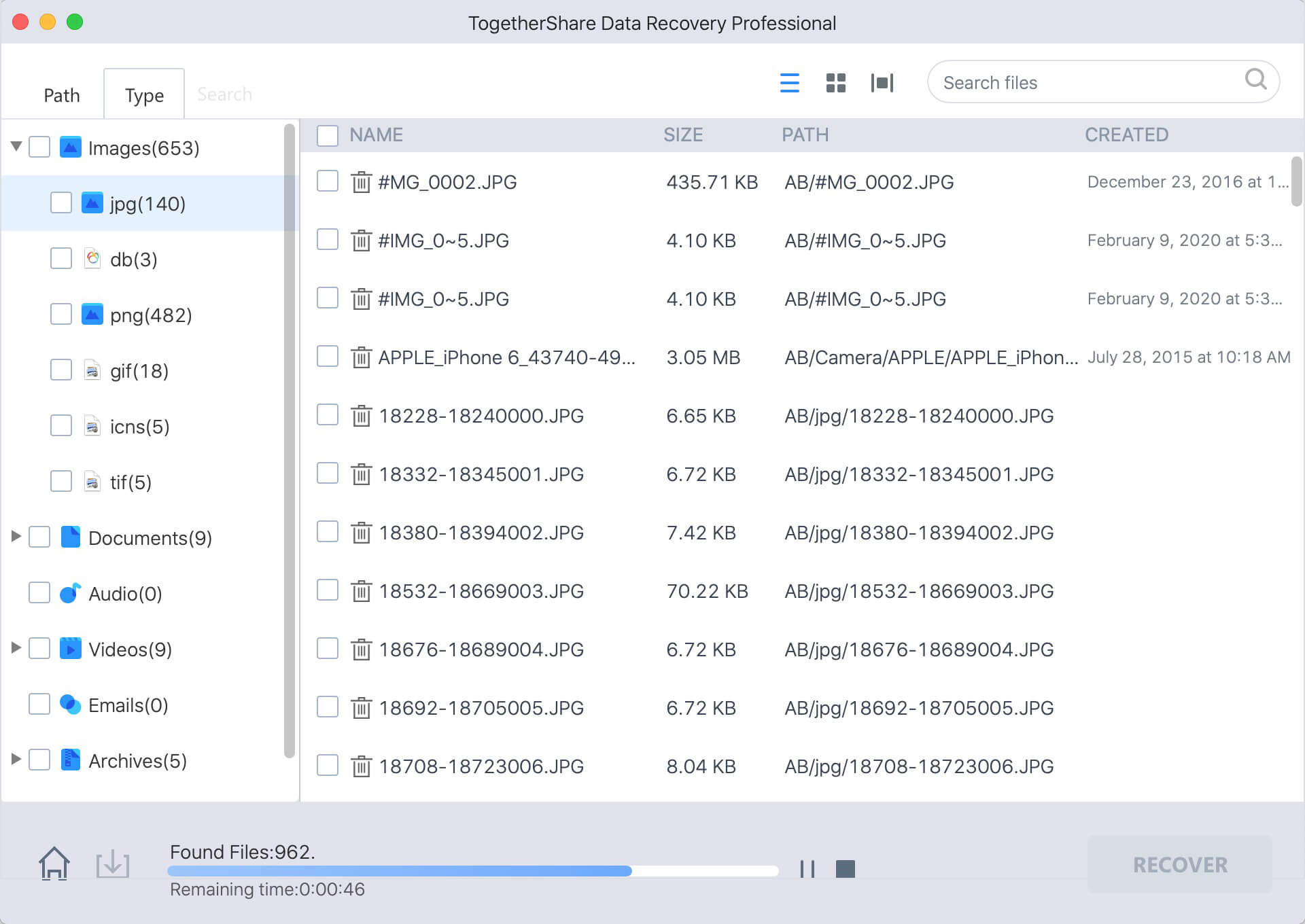 Step 3. Preview and recover.
After scanning the entire drive, you will see all the lost data is coming back. You can preview and check them first. Then just select all the wanted files to recover.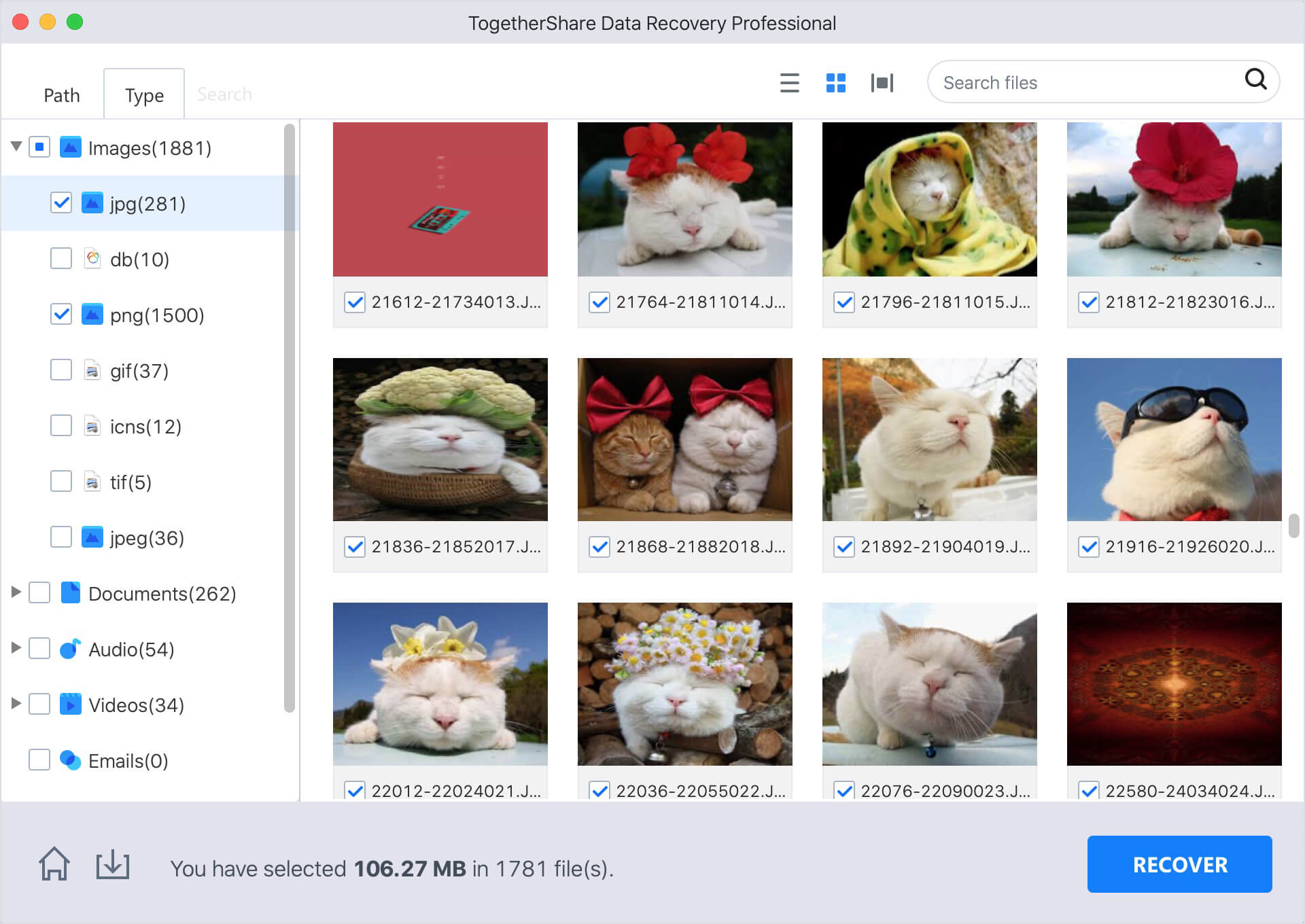 TogetherShare Mac recovery tool is also capable to recover lost data in many other data loss scenarios. It can salvage the deleted files after emptying Trash. It can also recover lost data from erased hard drive. In addition, it supports to recover files lost due to other issues.