Mac Data Recovery Software for OS X 10.10 (Yosemite)
by MANDY, 2019-07-16
Many Mac OS X 10.10 (Yosemite) users often face the data loss on their computer. The data stored on the internal drive or external drive could lose due to different unexpected problems. They would lose their precious photos, videos, documents and many other files on their computers in Mac OS X 10.10 (Yosemite).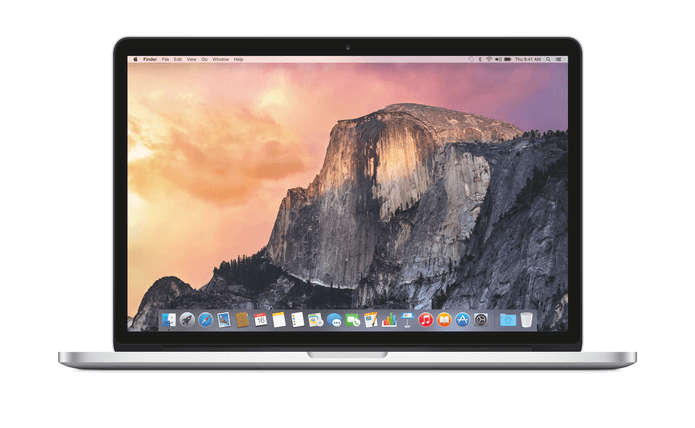 Causes for data loss in Mac OS X 10.10 (Yosemite)
There are various reasons behind the data loss of Mac OS X 10.10 (Yosemite). Let's take a look at some of the probable reasons as follows.
Human errors: Due to unintentional mistakes such as accidentally deleting files, formatting Mac volumes, you would lose data in Mac OS X 10.10 (Yosemite).
Emptying Trash: User sometimes empties the Trash without checking it, which might result in complete loss of even important data on OS X 10.10 (Yosemite).
File system corruption: Because of some logical errors, the files system of the drive would be corrupted and damaged in Mac OS X 10.10 (Yosemite).
Unintentional formatting: Pressing the wrong button would sometimes format a drive by accident. Also, when you trying to format a hard drive, a wrong drive would be selected to be formatted.
Virus infection: Although Mac is considered very safe, still some viruses can attack and infect the Mac computer in Mac OS X 10.10 (Yosemite) and cause data loss.
Hardware or software issue: Another common factor cause data loss on Mac OS X 10.10 (Yosemite).
Download software for Mac OS X 10.10 (Yosemite)
Because of the above issues on Mac OS X 10.10, users suffer too much pain losing the important data. Are there any data recovery software for OS X 10.10 (Yosemite)? Yes, one of the best software is TogetherShare Data Recovery for Mac. You can download it by clicking the below buttons .
This software can support to recover any lost data in different situations as showed up above. It can even recover lost data in more other data loss situations caused by unknown errors.
It's safe and easy to recover documents, music files, pictures, videos, archives, emails, etc. No matter how the files were lost or deleted from Mac built-in hard drive, external hard drive, USB flash drive, memory card, SD card, CF card, pen drive or other devices, this software can help you recover the lost data.
Quick user guide: How to recover lost data from OS X 10.10 (Yosemite)?
Before starting the recovery, we suggest you take a few minutes to check the guide carefully. Then you can follow guide step by step to get back your lost files from OS X 10. 10 (Yosemite).
Step 1. Choose the drive where you lost data.
Run the software first, then select the drive from the list, click the "Scan" button to start.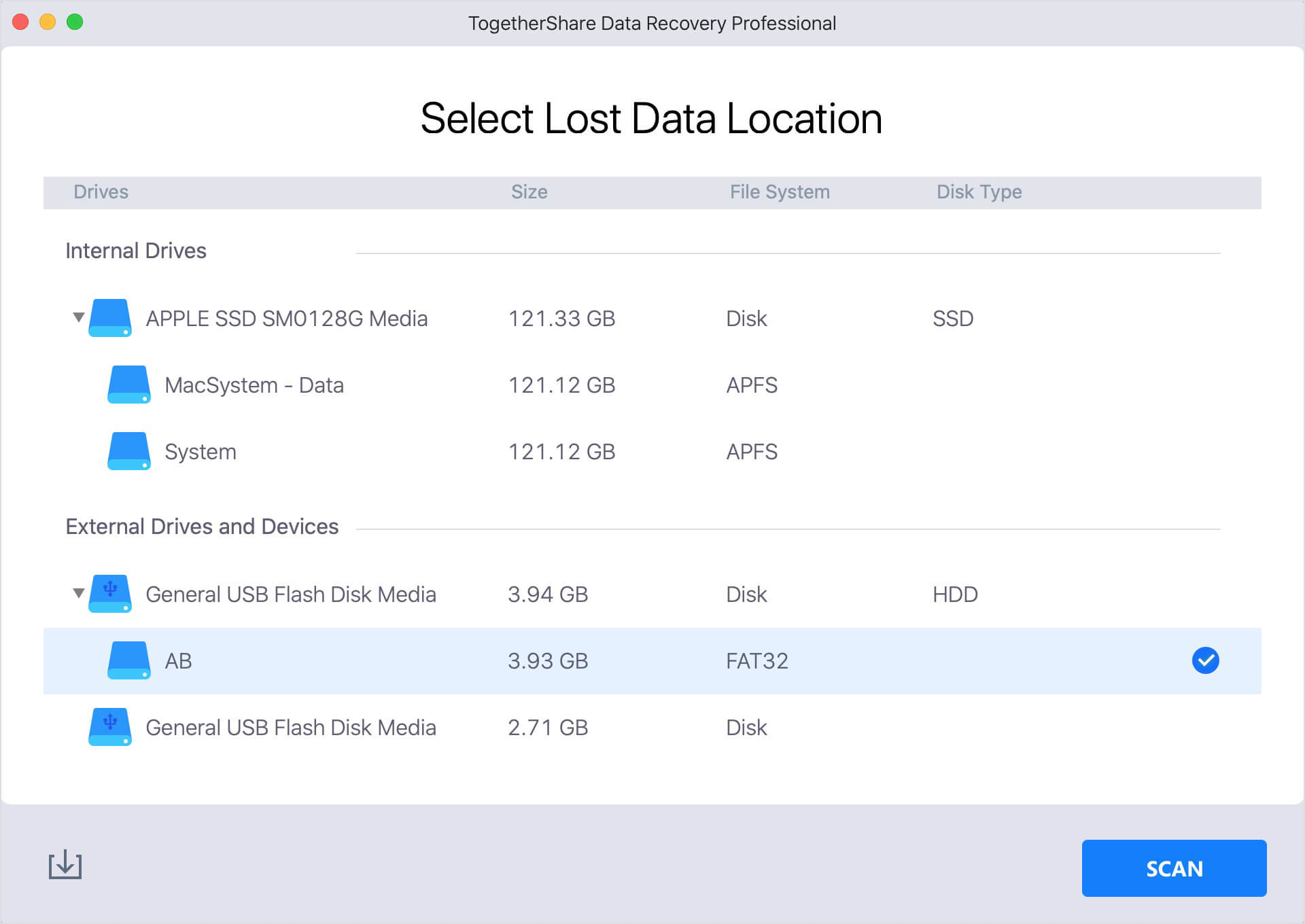 Step 2. Scan the drive for lost or delete data.
The OS X 10.10 (Yosemite) data recovery application will scan the drive to search for your lost pictures, videos, audio, document or any other lost files.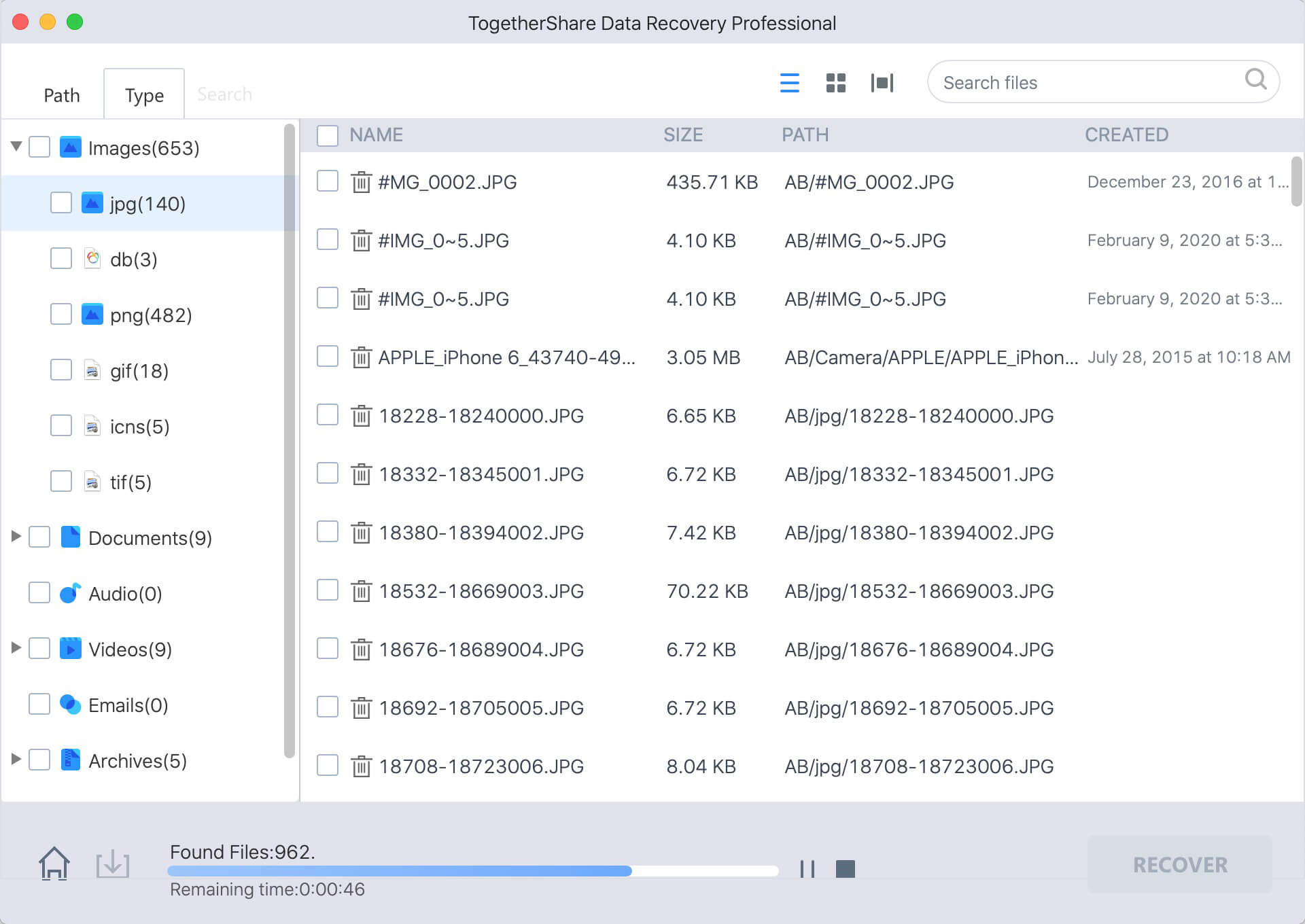 Step 3. Preview and recover the lost data in OS X 10.10 (Yosemite).
In the scan result list, you will see all the files found from the drive. Preview the files first and then only select the lost files to recover.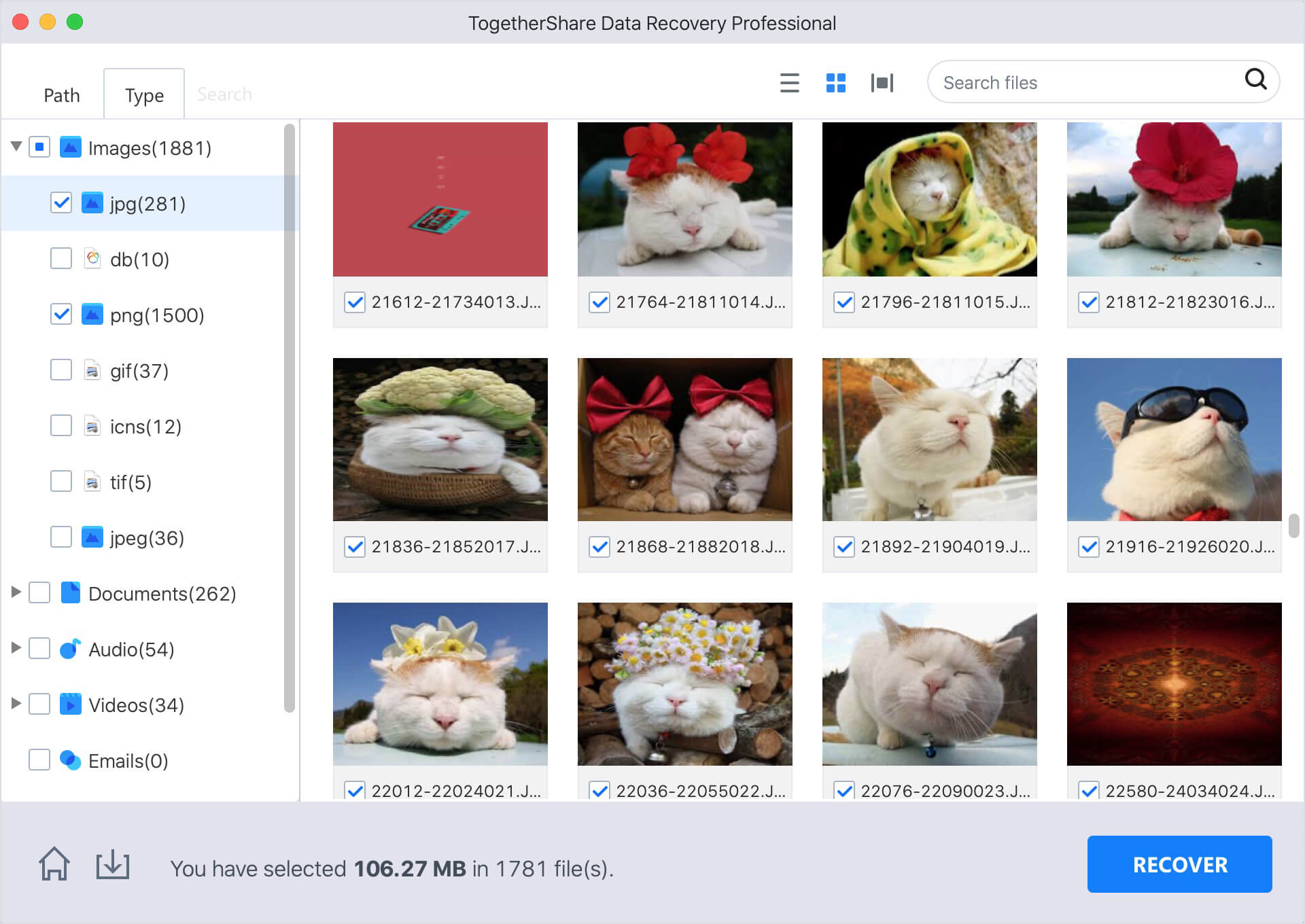 To avoid data loss in OS X 10.10 (Yosemite), we suggest you always back up the critical data regularly. If you still lost data in accident, please download TogetherShare Data Recovery for Mac to scan and recover you lost data in OS X 10.10 (Yosemite).