Guide of Free SanDisk Data Recovery Software for Mac
by Ava, 2019-05-26
SanDisk provides many kinds of storage devices, such as external hard drive, SSD, memory stick, USB flash drive, SD card, microSD card and more. Their storage products are widely use on computers, smart phones, tablets, cameras/Camcorders and other devices. With the increase of SanDisk users, some issues are arising also. One big issue for the SanDisk storage media is data loss. User may lose data after deleting files/partitions, wrongly formatting a drive, partition become RAW, file system errors, access denied issues, and so on.
More and more SanDisk users face the problems. They are eagerly looking for a trusted data recovery software in order to recover their data. TogetherShare Data Recovery for Mac Free is such a trustworthy software for SanDisk data recovery. It's outstanding data recovery quality makes it stand out in the Mac data recovery market.
Why choose TogetherShare Data Recovery for Mac Free?
We, TogetherShare, focus on data recovery for many years. TogetherShare Data Recovery for Mac Free is one of the star products in our company. It's adept in Mac data recovery in many situations, such as formatting, deleting, virus attacking, Mac system crash, system upgrade failure. It's ideal for SanDisk data recovery with comprehensive data recovery capability.
Download the free SanDisk data recovery software for Mac
With our product TogetherShare Data Recovery for Mac Free, it's free to recover data from SanDisk on Mac. Download the software now to get your lost data from SanDisk drive for free.
Follow the steps to recover data from SanDisk on Mac
Step 1. Select the SanDisk device to scan.
If you use external drive, please connect the drive to Mac with a USB cable first. If you use SanDisk SD card, it's better to have a card reader first. You can insert the card to the card reader, then connect to Mac for scanning.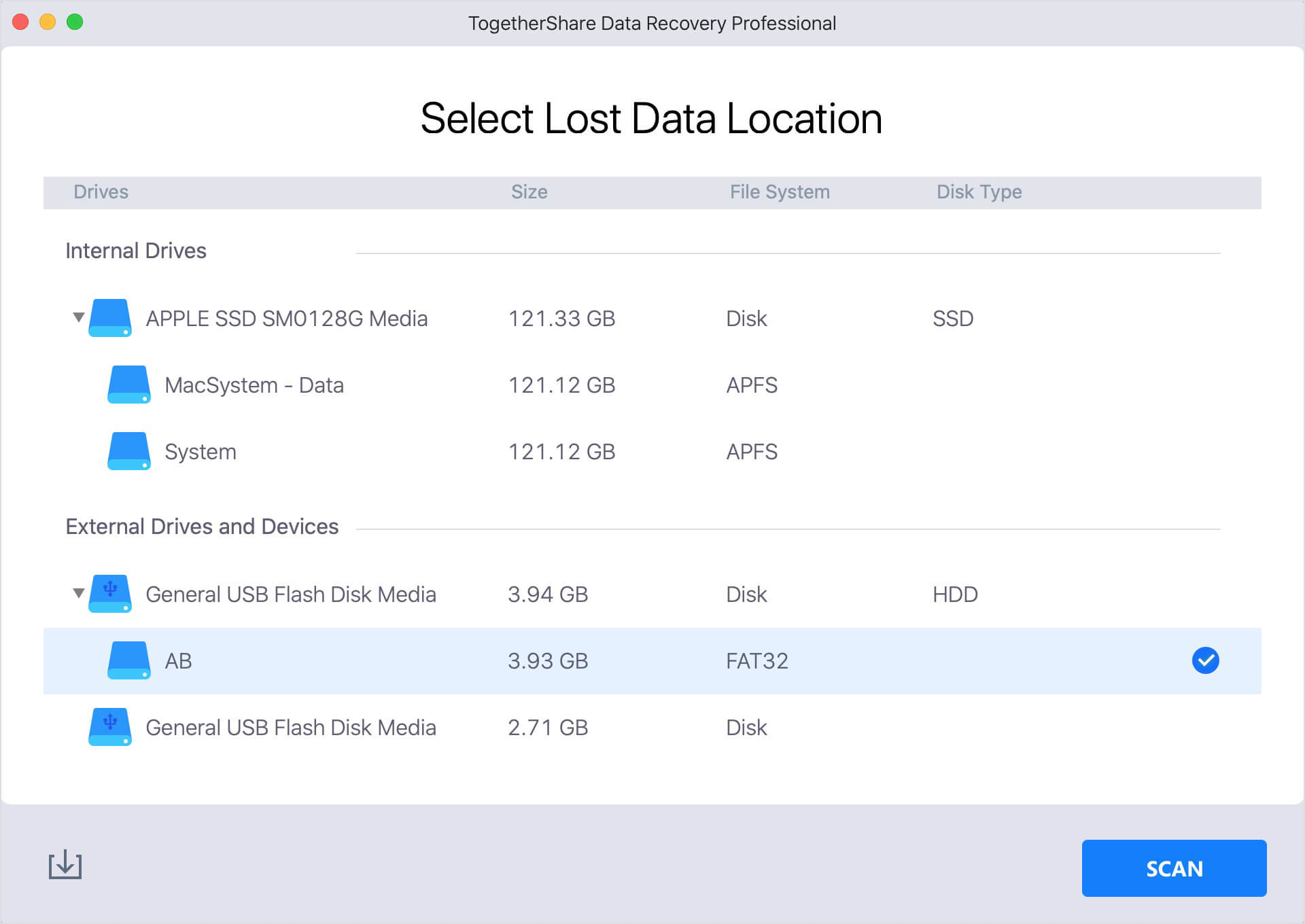 Step 2. Scan the SanDisk drive for recovery.
The free SanDisk data recovery software will scan the drive. It would find your lost files without problem in most data loss scenarios. Please wait patiently during the scanning.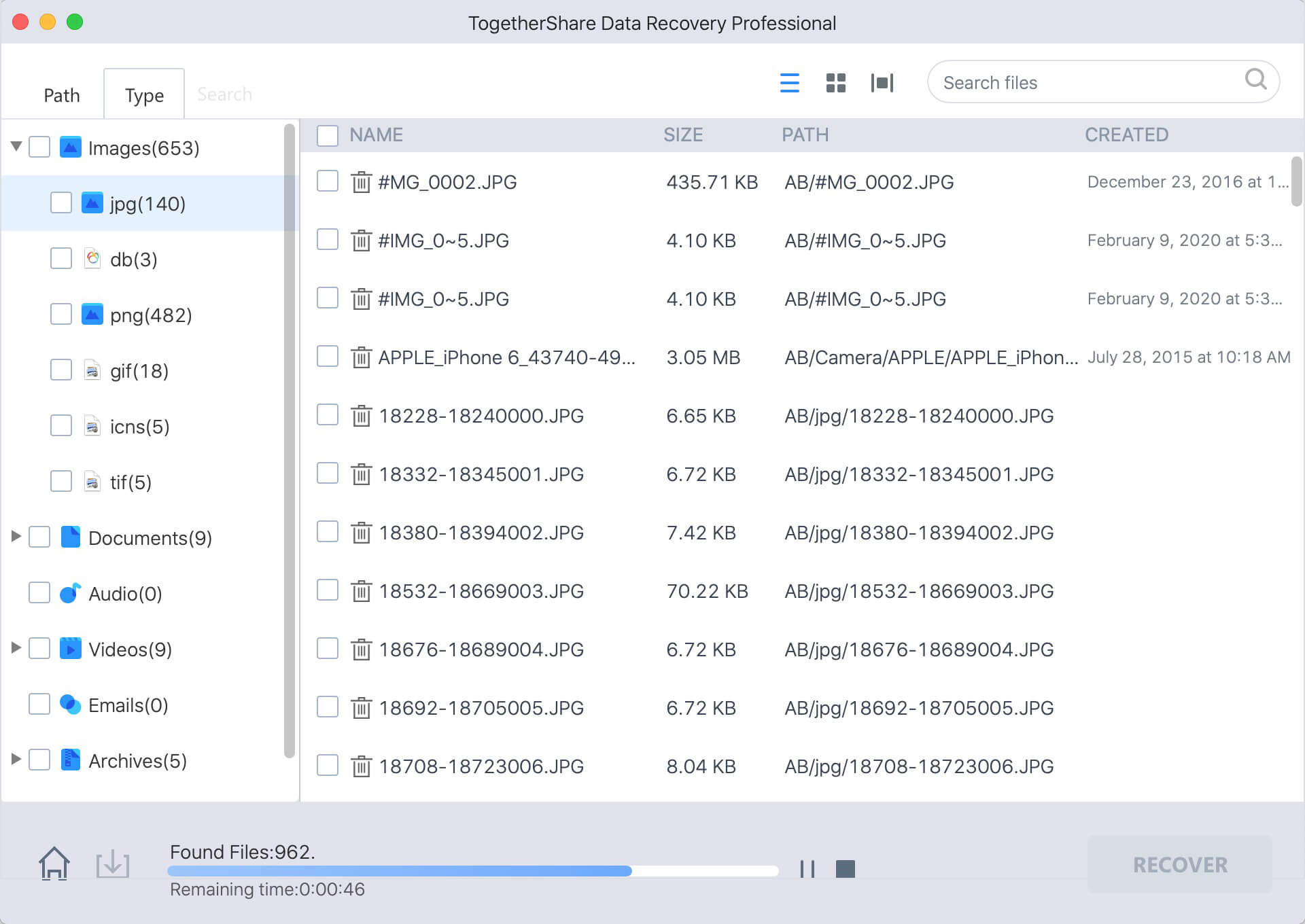 Step 3. Preview and recover the found files from SanDisk.
The preview feature is available for many types of files. If the wanted files are previewed and validated to be recoverable, just select them to recover.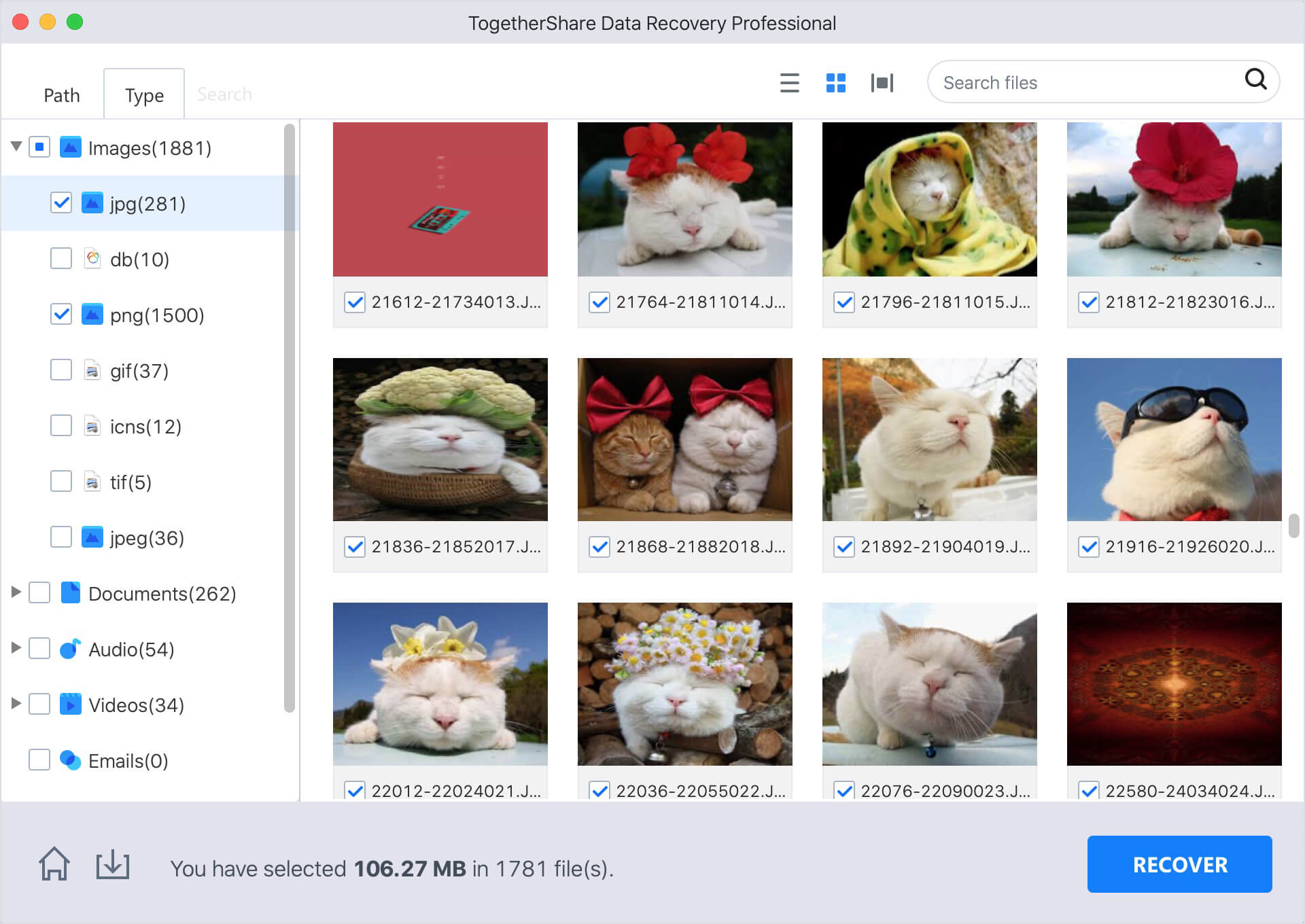 Except for the SanDisk drive, TogetherShare Data Recovery for Mac Free also supports Kingston, Toshiba, Samsung, HP, Sony and many other drives. No matter how you lose the data from a drive, just download our product and try to recover data. Mostly, our product will help the you to get your data back if the lost data is still recoverable.