How to Recover Zepto Deleted Files
by Ava, 2019-01-27
What is .zepto?
.zepto is one of the Locky ransomeware malware. It has been released in 2016. It is delivered by email (that is allegedly an invoice requiring payment) with an attached Microsoft Word document that contains malicious macros. When the user opens the document, it appears to be full of garbage, and includes the phrase "Enable macro if data encoding is incorrect," a social engineering technique. If the user does enable macros, they save and run a binary file that downloads the actual encryption trojan, which will encrypt all files that match particular extensions. Filenames are converted to a unique 16 letter and number combination. Initially, only the .locky file extension was used for these encrypted files. Subsequently, other file extensions have been used, including .zepto, .odin, .aesir, .thor, and .zzzzz. The Web site contains instructions that demand a payment of between 0.5 and 1 bitcoin.
Is there any solution?
As one of the most efficiency Data Recover Software TogetherShare Data Recovery will recover the files which are hidden and deleted by the .zepto virus. However, limited by the function, it cannot change the extension name.
Step 1: Download and install TogetherShare Data Recovery
First of all, download and install TogetherShare Data Recovery on your PC. Then run it on your computer to start of recovery of deleted or hidden data.
Step 2: Select the file types you want to recover
You can recover all types of lost files from the reformatted hard disk drive or recover specific file types. Then click "Next". If you also have to recover Kaspersky deleted files, please select them too.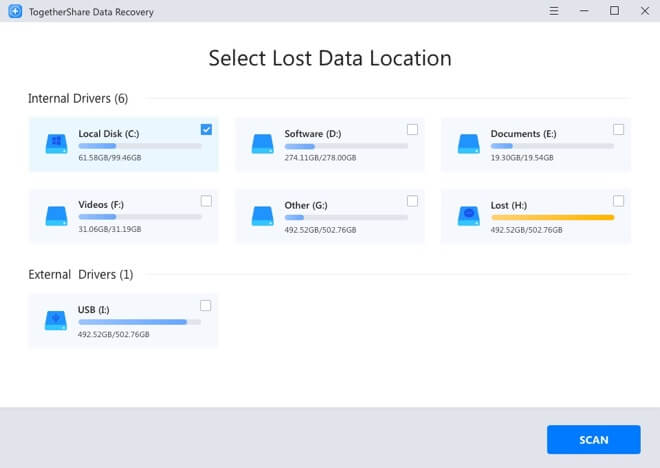 Step 3: Choose the reformatted hard disk drive
Now, select the reformatted hard disk drive. This software will scan the selected hard disk drive and help you find lost data.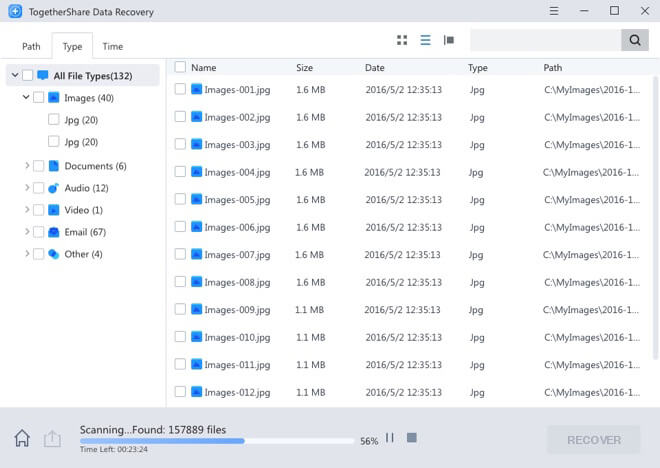 Step 4: Scan the reformatted hard disk drive on PC
Click on "Scan" button to scan the reformatted hard disk drive to find lost data. If you can't find all lost data after quick scan, just try deep scan mode to find much more lost data and files.
Step 5: Preview and recover lost data from reformatted hard disk drive
Once the quick scan or deep scan is completed, you can preview all recoverable files. Then select the desirable files, then click on "Recover" button to save the files to a safe location.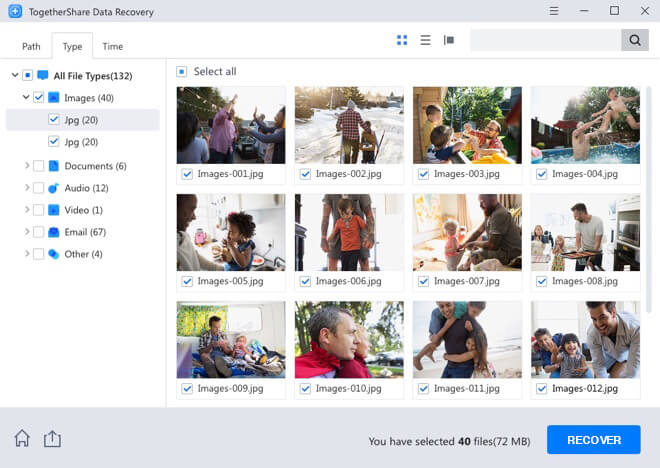 Related post: How Recovery the Permanently Deleted files in Windows 10/8/7